South Africa is not typically a tea-growing region because most of the country is covered by desert and scrubland and however, it is well known for rooibos tea and honeybush. Red tea is originated from South Africa.
These two types of tea are produced in the southern part of Africa. Both plants are native in the Western Cape province of South Africa and the production of rooibos in this region is threatened by global climate change. South African tea such as rooibos and honeybush are caffeine-free and also has antioxidant properties.
About Rooibos Tea or Red Bush:
Red tea is a shrub that grows in South Africa and is known as Rooibos. The leaf of rooibos is large and narrow and the shrubs are part of a plant called Fynbos that consists of 300 species. It is mostly cut by hand and left in the wind and dry in sunlight and ferment.
Rooibos is only grown wild in the Cederberg Mountain in the semi-desert western cape of South Africa from the plant Aspalathus linearis. Camellia plant produces only traditional teas like black, green or oolong tea. Taste of the Rooibos is unique with a sweet and slightly nutty flavor.
Rooibos grows naturally with a hot dry climate and is safe and beneficial to drink during pregnancy or breastfeeding and also best calming drinks for children.
Benefits of Rooibos Tea:
Rooibos Tea consists of antioxidant substance, vitamin C, low tannin content and many minerals such as Copper, Iron, Potassium, Zinc, Calcium, Fluoride, Manganese, Magnesium, and Alpha-hydroxyl that is good for the skin. It also contains no oxalic acid.
Rooibos tea is used to treat fever, eczema, asthma and also boost your immune system.
Rooibos tea is act as an anti-spasmodic agent to relieve stomach cramps and eases irritability, headaches, nervous tension, and insomnia.
About honeybush tea:
Honeybush is a tea grown in South Africa. It is unique herbal tea and these herbal teas are increasing in popularity as people desire healthy, caffeine-free beverages with great flavor. It is prepared from the flowers and leaves of cyclopia species plants.
These plants are grown only in the mountain regions of South Africa. Honeybush tea is different from the Rooibos (Red Bush) and most of the native Africans harvested and drank honeybush tea.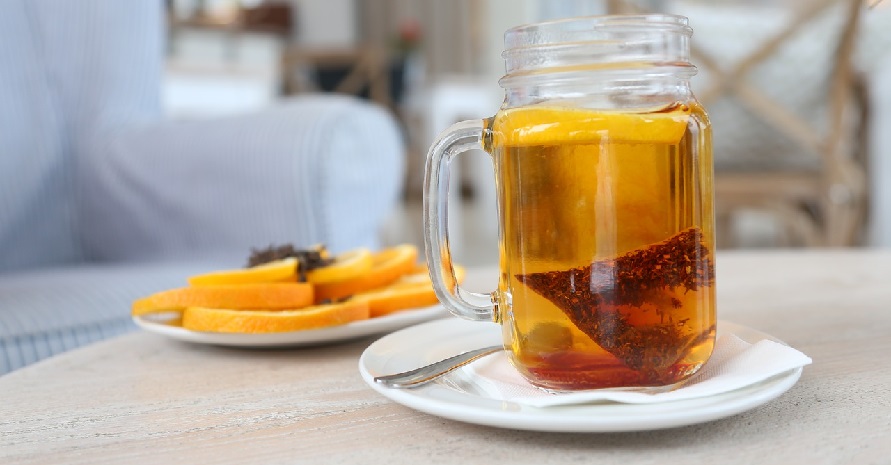 Benefits of Honeybush tea:
Honeybush is a favorite for the people because it is naturally caffeine-free and low in tannin, so it is considered as the healthy drinks for relieving sleeplessness and indigestion.
Honeybushis act as an antioxidant, anti-inflammatory and anti-carcinogenic properties, possesses antiviral and heals minor skin ailments. This tea produced in RSA useful for the people who are living in that country.
These are the teas produced in South Africa now you are clear about the South African tea region and production of tea. South Africans make it use of these teas and they even add a small amount of red bush tea to milk could soothe babies and help ease symptoms of colic.