When using a skillet, then make sure that you have even heat. An easy way to test if your pan is ready is by flicking a bit of water onto the pan. Mostly spray your pan with a little bit of nonstick spray for keep pancakes from sticking.
Always use ¼ measuring cups to scoop your batter and this way to get perfect uniform pancakes. Whenever add the batter to the griddle, start from the center and gently pour in the circular motion to spread into a nice circle.
Recipe of plain pancake:
Pancake recipe in the South Africa is very easy to prepare and pancake batter will be very thick.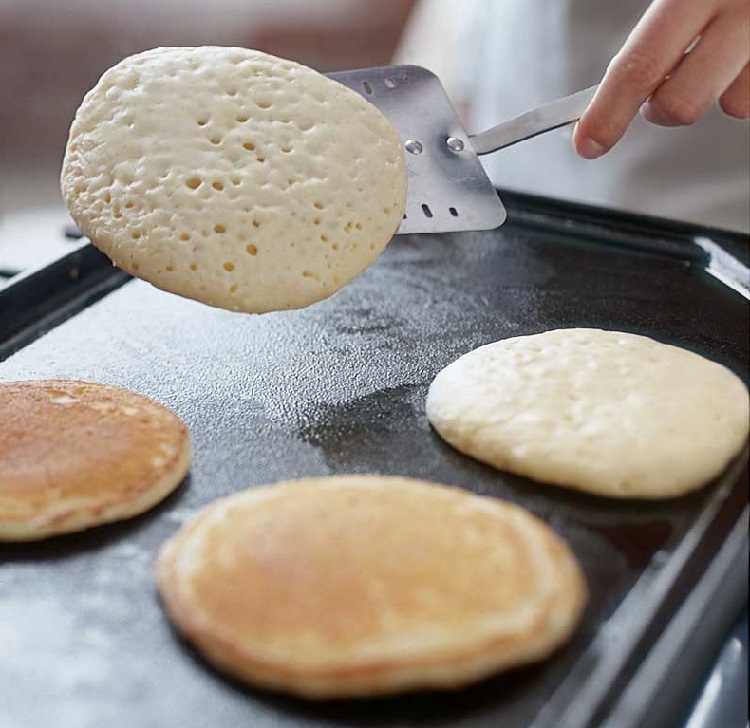 Ingredients:
For pancake:
250 ml cake flour, 5 ml Moir's baking powder, ½ tsp salt, 2 eggs, 180 ml of milk, 5 ml lemon juice or white vinegar, 100ml sunflower oil.
For sprinkling:
125 ml of white sugar, 10ml cinnamon.
Methods:
Mix the dry ingredients.
Beat the egg, water, milk, and vinegar or lime juice together.
Then add this mixture into the dry ingredients and mix it well together and add the oil then mix.
You will get a smooth cream mixture and leave the mixture to stand for a few minutes.
Take a non-stick pan or lightly greased frying pan and bake the mixture in that pan for 2 or 3 minutes or until it cooks.
Bake pancakes one by one at a time and sprinkles every pancake with cinnamon and sugar mixture and roll-up.
Serve with hot to get the perfect taste of pancake.
Recipes of South African bazaar pancakes:
Bazaar style pancakes are easy pancake recipe for the South African women.
Ingredients:
250-gram ounce flour, 1 cup of sugar, 30-ml of butter, 2 tablespoons of cognac or brandy or rum, 375 ml of milk, 1 tablespoon of the cinnamon, ground and ½ teaspoon of salt.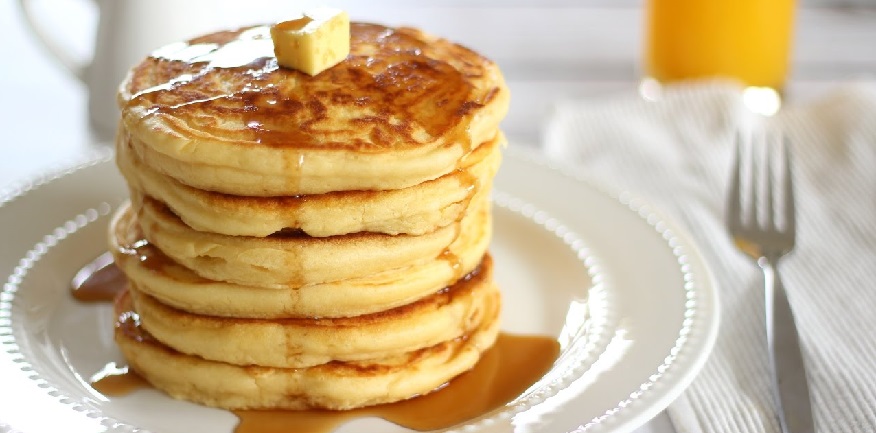 Methods:
Mix flour and salt and beat the egg and whisk in the milk, butter, and cognac.
Add the egg beaten to the dry ingredients and whisk until it becomes smooth.
Leave the batter to stand for more than 3o minutes to 2 hours and the batter should be as fresh cream.
After a few minutes again the batter becomes thicker so make them thin by whisking in little water.
Apply butter to the pan for making pancakes, if you have nonstick pan then use butter for the first pancake.
After the pan heat well pours the batter in the pan and spread over the pan to get a thin layer.
Flip the pancakes when it is cooked. Repeat the process for remaining batter and put baking paper between the pancakes to make it easier to handle afterward.
Mix sugar with cinnamon, for the traditional bazaar pancakes, sprinkle each pancake generously with cinnamon-sugar and roll up loosely and serve it with hot.
Using these instructions and suggestions make your pancakes from home and taste it with an excellent side dish. South African pancake recipe is very popular and delicious to taste.