Mushrooms are an elegant source of food and come in various varieties and it is a type of living organism that has no roots, leaves, flowers, and seeds. It is fungi and there are countless varieties in mushrooms that are edible or more that are not edible. Not edible mushrooms are poisonous and may cause severe illness or death.
How to pick the right mushrooms for your kitchen?
Fresh mushroom must have closed cap even the slightly opened cap doesn't mean the mushroom is no longer usable. While choosing mushrooms for cooking you have to pay attention to buying. For soup or ragout use small size mushroom and for stuffing recipes choose large size mushroom.
Storing process:
Keep the mushroom in a paper bag or dry tea towel but not in a closed plastic bag and you can store the mushroom in the fridge for more than 3 or 4 days.
Mostly try to keep the mushroom from the strong-smelling vegetable (leek, onion) because it will absorb the smell nearby.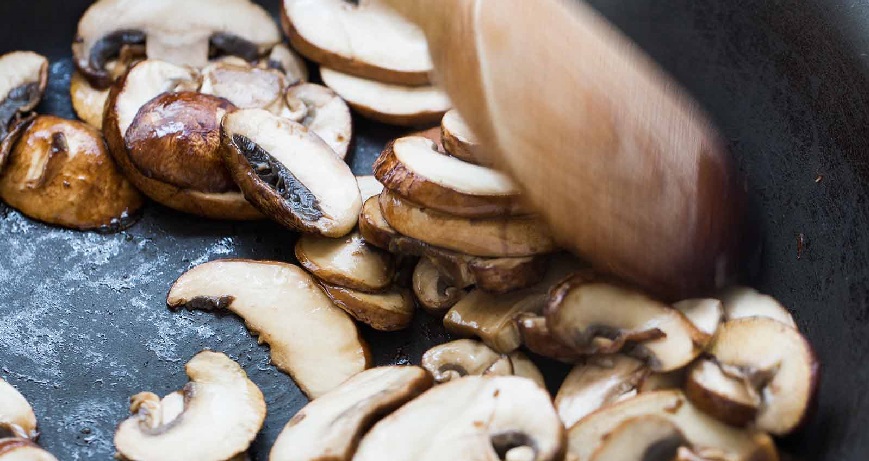 Recipes of mushroom to eat tastily:
Crunchy crumbed mushrooms:
Crumbed mushrooms can prepare within 10 minutes and the cooking time will be for 5 minutes and serve for 4 members with delicious garlic dipping sauce.
Ingredients:
For mushroom,
400-gram chestnut mushrooms, 40-gram plain flour, 2 big size eggs, 100 gram dries breadcrumbs, Grated zest of 1 lemon, oil for frying, salt and black pepper.
For dipping,
100-gram mayonnaise, 100-gram yogurt, 1 garlic clove, 2tbsp chopped parsley.
Methods:
Make a dip by mixing yogurt, mayonnaise, crushed garlic and parsley with black pepper and then keep it aside.
Take a large bowl and put the flour into it and mix pepper and salt in the flour. Rinse the mushroom in water and then toss it in flour that you prepared.
Then take the separate bowl and beat the egg in that bowl then put the breadcrumbs onto a large plate with the mixing of lemon zest.
Take the mushroom from the flour and dip it in beaten egg and then roll them in breadcrumbs.
Take a frying pan and pour oil for 4cm depth in the pan, then fry the mushroom until it turns brown. After 2 or 3 minutes lift them out and drain on kitchen paper.
Serve it hot, with garlic mayo on the side and these crumbed mushrooms are very popular in South Africa.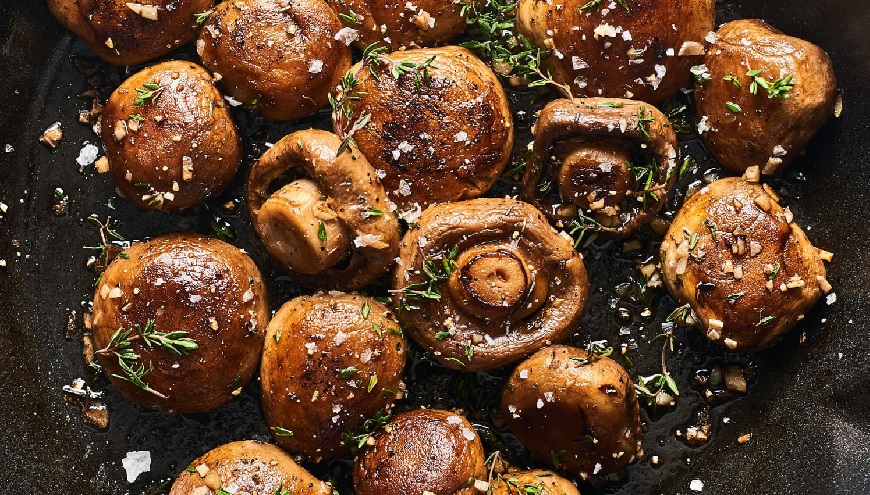 Mushroom fry
Preparation time within 5 minutes and cooking time will take 10 minutes and you can prepare this dish within 15 minutes.
Ingredients:
Eight numbers of mushrooms, 2 tablespoons of butter, 1 tsp olive oil, 1 garlic clove, half italic seasoning, half tsp salt, and pepper.
Method:
Heat butter and olive oil in a skillet over medium-high heat and add mushroom to the pan, spreading into a single layer and cook for 5 minutes before stirring.
Stir and cook it for 5 minutes until it turns brown and then add chopped garlic to pan then cook for 3 minutes and season with Italian seasoning, salt, and pepper.
Crumbed mushrooms one of the favorite delicious among families in RSA. These recipes were useful to cook mushroom in a few minutes, make it useful for your kitchen recipes and enjoy the taste of the mushroom with your family and friends.